2021 SAILING SEASON
May 2021 Update
We are very excited about the upcoming 2021 sailing season…
Our plans are to move ahead with a full schedule of classes at our Sandusky and Cleveland locations.  In Sandusky we will offer the ASA 101, 103 and 104 classes.  The Cleveland location will offer the ASA 101 and 103 classes.
We will not publish an online schedule at this time.  If you have some dates in mind that you would like to schedule classes send me an email or give me a call and we can get the dates you want on the schedule.  The boats will be in the water in mid May.  There are a few class openings in late May and through June.
ALL Students will be required to have been fully vaccinated at least two weeks prior to their scheduled class.  In addition, we will adhere to the CDC guidelines concerning face coverings.
Thank you.
Tim McKenna and the instructors at Erie Islands Sailing School
Dana, Alan, Jere, Mark, Rick, Bob
IT IS NEVER TOO LATE TO LEARN TO SAIL. IT IS NEVER TOO LATE TO LEARN A SKILL THAT WILL LAST A LIFETIME.
IMAGINE THE FEELING OF FREEDOM AS YOU GLIDE THROUGH THE WATER – POWERED ONLY BY NATURE.
Erie Islands Sailing School
Located at the Sandusky Harbor Marina in Sandusky Bay, Erie Islands Sailing School is the ideal place to begin your sailing dream. The protected waters of Sandusky Bay offer the novice sailor a great place to learn the basics. The proximity of Lake Erie and the island destinations of Kelleys, the Bass Islands and Put-in-Bay offer fun and challenging sailing for those taking our Bareboat Chartering and Advanced Coastal Cruising classes. Although Sandusky Bay is the home port for the school, classes are also offered out of bases on Catawba Island and in Cleveland, OH.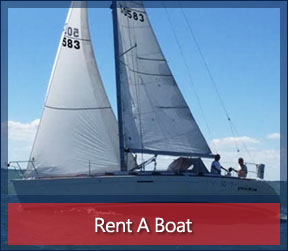 We look forward to sharing the world of sailing with you.
Our focus is on Sailing: Education, Safety, Fun.
Learn to Sail. . . Live the Dream!