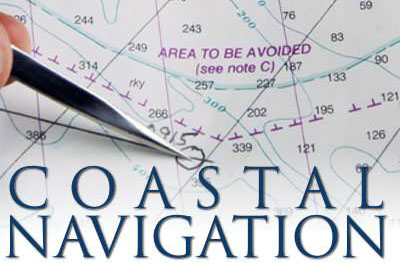 ASA 105 Navigation Class – Cleveland
Join us for ASA 105 in Cleveland this winter. This will be a combination of a few initial Zoom calls to get you grounded on the basics for better preparation for 2 days of in-person learning at John Carroll University.
Course covers traditional (non-electric) navigation principles and techniques. This includes use of navigational charts, traditional navigational tools, Dead Reckoning navigation, compass corrections, bearings, taking and plotting fixes, correcting for tides and currents, and more. 
This is a non-sailing course and requires that the student do some advance preparation.  Course is taught to the Standards of the American Sailing Curriculum.  Course tuition includes: Basic Navigation Tools, US Chart #1, Navigation Rules of the Road, ASA Navigation Textbook, practice chart, ASA Navigation Certification, and light refreshments. 
This course is part of the prerequisite for ASA 106 (Advanced Cruising) Class. 
Learning traditional navigational skills is an essential skill…even for powerboaters!!! 
Zoom Session 1 – December 19, 2022; 7 – 8:30 p.m. 
Zoom Session 2 – January 2, 2023; 7 – 8:30 p.m. 
Zoom Session 3 – January 17, 2023; 7 – 8:30 p.m. 
Classroom Session January 21 & 22, 2023 – early morning through late afternoon  
on the John Carroll University Campus.
John Carroll University
1 John Carroll Boulevard
University Heights, Ohio 44118
To register or request more information:  
Call: 419-376-3430 
Email: tricia@erieislandssailingschool.com